Invest In Li Master Class For Just A
One Time Payment Of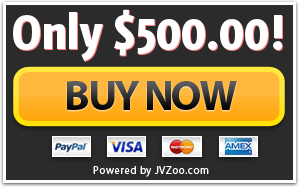 I understand that my if I am not satisfied with my monthly investment I have a FULL 30 days to receive my money back.
What You Get:
Session I – IX
Pre Session I: (You Just Went Through & Now Have Homework To Carry Into Session II)
Session II: Offer & Product/Service Funnel Setup
Session III: Network Building & Messaging (Immediate Results)
Session IV: Group Takeover (Including Your Own Group)
Session V: Company Pages & Jving With Fellow Linkedinians
Session VI: Hidden Linkedin Gems (Sharing & Introductions)
Session VII: Instant Network Referral Leverage
Session VIII: Recommendations & Endorsements (Post Successful Business)
Session IX: Credibility & Fine Tuning Session (Member Specific Application)
BONUS: Li Unleashed Software (Lifetime Access)
Features never before seen (active group member messaging, auto accept invitations and messaging)
Message scheduling (costs $200/month on other Linkedin software)
Custom Fields in messaging for personalized messages (Ex. %FNAME% = the first name of each message recipient)
Updated Advanced search functions (most other Linkedin software doesn't include the local search ability!)
Account warning system for over use (keeps your account alive and healthy)
And much more!
*Remember, no other software has all of these features under one platform like Li Unleashed!
Invest In Li Master Class & Li Unleashed For Just A
OneTime Payment Of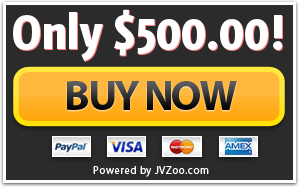 I understand that my if I am not satisfied with my monthly investment I have a FULL 3o days to receive my money back.
*Please note: The software is under strict registration protocol, meaning it will register to your computer and be set  (No group buys on this software, sorry black hatters). In order to maintain lifetime access to the software (it will be sold at a much higher price than listed currently) you MUST complete the one time payment and have not refunded! Failure to do so, will result in immediate suspension of your access to the members area and software. This is due to the high rate of success with using the software and managing potential refund risks.
F.A.Q.
Is the software mac compatible?
Li Unleashed is PC only. HOWEVER, you can run it it with a MAC using VMWARE or Parallels.
Do you offer support for the training and software?
Yes, we do. Our support is for operations only. Strategy sessions are available, separate and fee based.
Why is your training and software so special compared to all the others?
The short answer is many reasons. The main points however are:
1. My extensive training background and teaching in a simple to implement manner.
2. Intuitive based software (over 3 years in development mode).
3. Software features and advanced methods for using Linkedin no one else is using or talking about.
And the list goes on…